Motor Insurance Claims: Own Damage vs Third-Party Claim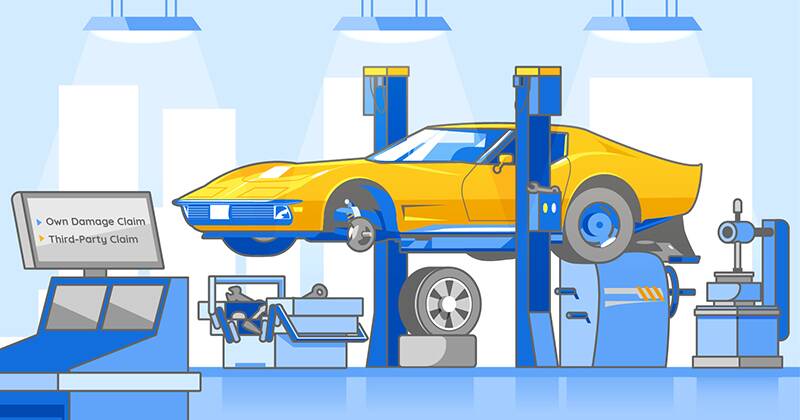 You have had an accident and are now doing the accident reporting. Choosing between an own damage claim or a third-party claim can be tricky. No matter the severity of the accident, you must report the accident within 24 hours (exclusive 24/7 mobile accident reporting service for eazy customers).
There are generally two types of motor claims you can file for: own damage, and third-party.
1. Own Damage Claim (At Fault Claim)
This is when your own car is damaged due to an accident. You will want to claim this if the accident was your fault and you have a comprehensive policy.
If you are at fault and you do not have a comprehensive cover, you would not be able to claim from any insurance. This means that you will have to bear the cost of repair yourself.
On the other hand, if the accident was not caused by you, you would be able to claim from the other party's third party cover.
2. Third-Party Claim (Not At Fault Claim)
A third-party claim is filed when you have been in an accident that was not your fault. Third party in this case refers to the other person who is involved in the accident. He will have to pay for your damages.
You will claim this under his/her third-party insurance, which will cover your bodily injury, property, and/or car.
What if it is unclear who is at fault?
There are cases when the fault of the accident cannot be clearly determined. Depending on the complexity of the case, it might sometimes take weeks, or even months for a resolution. Want to find out find out who was at fault for the accident? Run the simulator here.
In such a scenario, you can make an own damage claim against your comprehensive policy first, requesting your insurer to seek subrogation (to request for reimbursement) against the third party insurer subsequently. Once recovery of claim costs is successful, it will no longer be recorded as an own damage claim, but as a third-party claim.
Doing this usually saves you time as it may take much longer to claim from the other's third-party cover. You also do not have to worry about handling the claims process yourself, which may be frustrating.
However, if your insurer is not able to successfully seek full recovery of the cost from the third party insurer, or if the decision would be that the fault is split evenly between the two parties (50/50), it would be recorded as an own damage claim, and your NCD will be affected.
Get insured with the right help.
Having an expert on your side to help you pick the right insurance plan and find the best price can be a big help. If you need help finding the right insurance coverage, consider working with an experienced broker like eazy. Our team can advise you on various insurance plans, including motor, health, corporate, lifestyle, and marine coverage. Speak to us today to get your insurance needs covered.