Why Get Supercar Insurance for Your New Luxury Vehicle?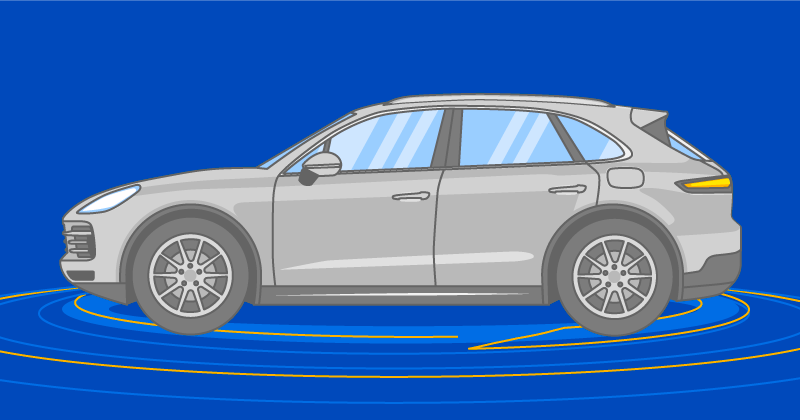 You've just bought a Porsche Cayenne, a car that holds a special place in your heart.
You will care for it in a way that few will truly understand. It's not a hyper car; it's not a sports car. It's not a high-performance machine, take-it-to-Sepang-on-a-long-weekend car. It's a luxury vehicle to cater to your family's needs while remaining functional. It safely transports your little one to pre-kindergarten, and then you head to the office for a day's work. It's the vehicle for grocery shopping, but it does so stylishly. With enough oomph in engine power and fine curves to make you feel rewarded for all those late nights at your previous office job. Above all, it's about feeling secure and confident in your current position in life. And your future plans. It's YOUR luxury car.
Now, how can you ensure that your car is covered in a way that perfectly aligns with your lifestyle and offers your family the maximum benefits?
A standard, everyday motor insurance policy may not provide the right set of benefits for a high-end car like yours. eazy's exclusive product, Luxury Prime, is tailored for individuals who appreciate the luxury car lifestyle and caters to their unique needs and preferences.
Luxury Prime Insurance Benefits
Agreed Sum Insured
Luxury Prime insurance offers an Agreed Sum Insured for your luxury car based on current market prices, ensuring you know the value of your write-off well in advance. There are no hidden surprises or uncertainties here.
Valet Coverage
Luxury Prime includes valet coverage, ensuring that when you hand over your car's keys during a visit to places like Capella or Atlas, your valet is covered. This is particularly important for luxury vehicles, which can be valued in the millions of dollars. Most insurance companies hesitate to cover such high-value risks, but eazy steps up to the challenge.
24/7 Accident Assistance
In the event of an accident, Luxury Prime provides 24/7 Accident Assistance, allowing you to get back on the road quickly. You're a busy individual, and time is of the essence. Luxury Prime simplifies the process and minimises the administrative back-and-forth with workshops and insurance companies. One call is all it takes to find a solution.
At eazy, we understand the needs of ambitious go-getters like you and your Porsche Cayenne. Our Accident Assistance saves you time, the Agreed Sum Insured offers financial peace of mind, and Valet Coverage takes care of those moments when a third party handles your car.
How can eazy provide luxury products to our customers?
It's because we've been doing it for over 40 years. With approximately 70% market share in the luxury car insurance market, eazy has the critical mass to provide the best coverage.
Luxury car insurance is our specialty. We are an insurance broker and we've accumulated extensive experience and expertise. We can source for reasonable insurance rates even to low-circulation luxury vehicles to ensure they have adequate insurance coverage, and we are passionate about delivering essential luxury car insurance benefits to our customers. Speak to us today to get your insurance needs covered.