Why Use Luxury Prime for Your Motor Insurance?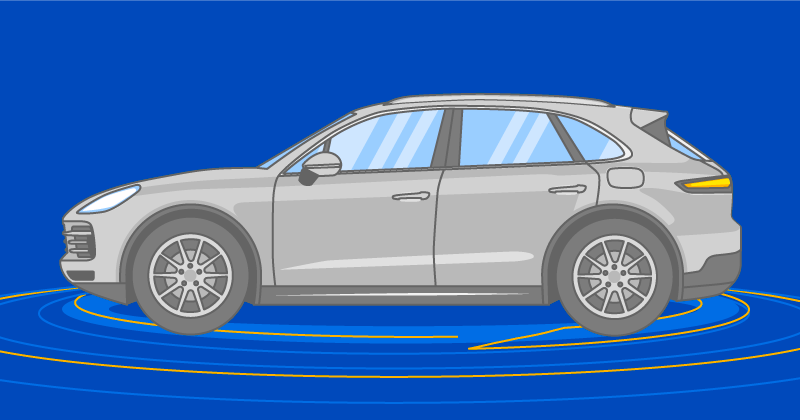 You've just bought a Porsche Cayenne. It's a car you can love. You will care for it in a way few will understand. It's not a hypercar. It's not a super performance take-it-to-Sepang-on-a-long-weekend car. It's a luxury for you and your family, but also functional. It's meant to cart your little one to pre-kindergarten safely, right before you head into the office for work. It's meant to get groceries, but stylishly; with enough oomph in engine power and fine curves to make you feel rewarded for all those long nights at your last office job. It's meant for you to feel secure and safe where you are in life. And how far you're planning to go. It's YOUR luxury car.
So how do you get your car covered in a way that suits your lifestyle, and brings you and your family the maximum of benefits?
Here's where Luxury Prime comes in.
A run-of-the-mill regular car insurance policy may not afford you the right benefits for a supercar. eazy's exclusive product, Luxury Prime, means benefits for exactly the luxury car type of person - their lifestyle, their needs.
Luxury Prime also offers a Fixed Sum Insured on your luxury car, based on current (and not later) market prices. You know how much a write-off is worth well in advance, there'll be no hidden u-turns here. What eazy offers is the critical mass of a large customer base. AT ~70% market share of the luxury car insurance market, we can hedge our bets best. With volume, even a low circulation car can be properly covered. A Ferrari might put our customers in the true elite of Singapore, but will insurance be reasonable (to the best possibility)? With eazy, it can be.
Finally, eazy offers Valet Coverage with Luxury Prime. So if you need to pass over the keys on a visit to Capella or Atlas, your valet is covered in that short stint. Often, valet use of luxury vehicles won't be covered by your insurance policy, because luxury vehicles can be in the millions of dollars of value. Insurance companies, at the end of the day, are about hedging bets while offering the sense of security to their customers. Millions of dollars at risk is not something your insurance company wants to cover for. But eazy does.
Luxury Prime offers 24/7 Accident Assistance to get you back on the road again ASAP. You're a busy person and time is of the essence, so why get bogged down with the minutiae of unforeseen administrative back-and-forth with workshops and your insurance company? With Luxury Prime, the solution is just one call away.
So back to your Porsche Cayenne; at eazy, we know what a budding gogetter needs for himself and his vehicle. Accident assistance means less time wasted. Fixed sum insured just gives you that financial coverage not offered to regular car insurance customers. And Valet coverage is just that little extra bit to take care of those moments a third-party handles your car.
How does eazy afford luxury products to our customers? Because we've been at it for over 40 years. Luxury car insurance is our bread and butter. We've put in the 10,000 hours (and then some). This means we are both experienced yet passionate about delivering what we know are essential luxury car insurance benefits to our customers.