Last Minute Road Tax Renewal: What to Do?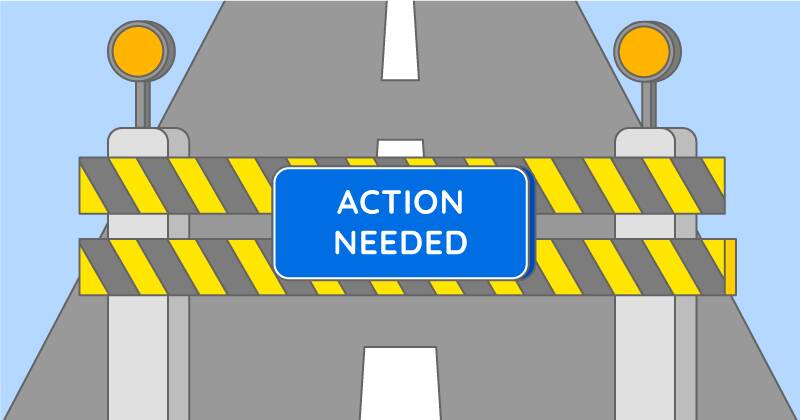 Is your road tax up for renewal?
Failure to renew your road tax on time not only results in a fine imposed by the Land Transport Authority (LTA) but also renders your vehicle unusable. As a responsible vehicle owner, it's crucial that to remember to renew your road tax every 6 or 12 months.
Here are the requirements for renewing road tax:
Clear your outstanding fines:

Pay off outstanding fines, such as

pending traffic and parking fines

from LTA, HDB, URA and Traffic Police.

Pass the vehicle inspection: Your vehicle must first pass an inspection, and you will receive an inspection notice when it is due. For passenger cars, this typically occurs in the third year of registration, and then every 2 years thereafter.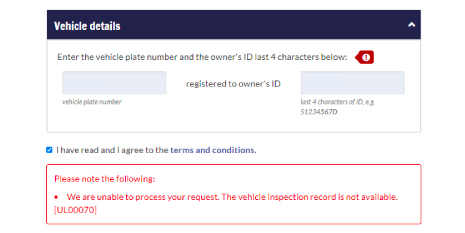 3. Check for valid motor insurance: Your vehicle must have valid insurance covering the entire duration of the new road tax period. Drivers with insufficient insurance coverage may make multiple urgent calls to renew their car insurance.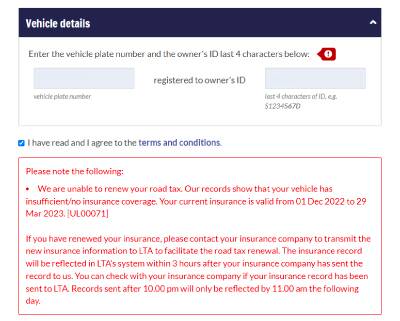 Let's say you've completed the vehicle inspection and contacted your insurer to renew your insurance, but you're still receiving notifications about insufficient insurance coverage. What went wrong?
This is because insurance companies need time to transmit your new insurance information to the Land Transport Authority (LTA), and this process can take up to three working days.
Here's how we can help:
If your road tax is expiring the day after your insurance renewal begins (excluding Saturdays, Sundays, and public holidays), you can still renew your road tax online.
For an easy and fuss-free process, fill in the form here, and we will provide you with an insurance quote. If you initiate insurance inception and complete payment before 3 pm, we will ensure that LTA receives the information by 9 pm on the same working day.
How to avoid such situations:
At eazy, we have systems in place and professionals to handle your insurance renewal to avoid such situations in the future. This proactive approach ensures you won't face last-minute challenges.
In addition:
Check your mail regularly: LTA will send you an inspection notice three months before your road tax expires and a reminder 1 month before the expiry date.
Fulfil your prerequisites early: To avoid late renewal fines and ensure a smooth process, ensure that your vehicle meets all the renewal prerequisites at least 3 working days before renewing your road tax.
Arrange for GIRO payment: This automatically renews your road tax with LTA once all prerequisites are met.
With an insurance broker providing timely reminders for insurance renewal and automatic road tax renewal payments through GIRO, you'll only need to remember to get your vehicle inspected when notified.