The Importance of Travel Insurance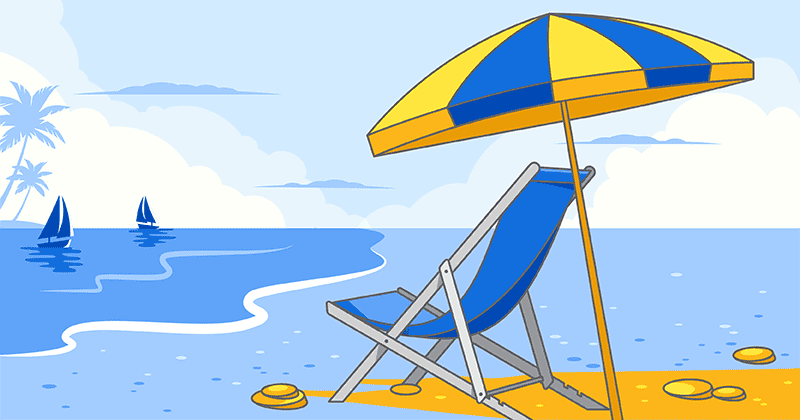 As international borders reopen and Covid-19 travel restrictions ease, there has been a resurgence in travel, encompassing experiences from family vacations to Disneyland, romantic getaways in Europe, to adventurous backpacking trips.
By 2024, the travel industry is expected to exceed pre-pandemic 2019 revenues.
However, the landscape has evolved, and travel costs have increased significantly. This is more reason for you to ensure that you are well protected for the trip, and also any potential disruptions. The best way to do that? Travel insurance.
What is travel insurance?
Travel insurance provides financial security against potential losses while you are traveling. This can be for lost or damaged luggage, travel, delays, cancelled flights, or medical expenses when you get sick or injured overseas. These unexpected expenses can be costly and put a huge dent in your savings. Given that many health insurance plans have limited overseas coverage, travel insurance becomes essential for avid travellers.
Why buy travel insurance?
For peace of mind. When you go on a trip, you want to be able to enjoy without constantly worrying about the "what ifs".
Whether exploring exotic locations, hiking, or diving in a foreign country, having the assurance that you're covered in case of incidents such as stolen luggage, baggage delays, credit cards, or passports allows you to fully embrace your trip.
Is travel insurance expensive?
Travel insurance is generally affordable, often averaging only a few dollars per day of coverage. The travel insurance market is extremely competitive, with insurers frequently offering promotional discounts. With a bit of research, you might find significant savings.
Prices vary based on factors such as the destination, duration, required coverage, and consideration for high-risk activities such as diving, skiing or bungee-jumping.
What coverage should I have?
While everyone's needs are different, there are some standard coverages that you might want to look out for the next time your purchase travel insurance.
At least USD$100,000 coverage for medical expenses due to injury or sudden illness
Coverage for pre-existing conditions
Emergency evacuation and repatriation to the home country
24-hour emergency hotline
Coverage for loss of personal belongings
Trip cancellation coverage due to sickness or bereavement events
Coverage for political emergencies, natural disasters, or unrest prompting an early return
I can buy any travel insurance just before I board the plane, can't I?
Big mistake. Just as you would not buy your flight tickets on the day itself, you should not leave something as important as travel insurance to the last minute. Some crucial coverages, including those related to COVID-19, natural disasters, and political unrest, may require advance purchase.
Rushed decisions can lead to inadequate coverage and misunderstandings of terms and conditions.
Let's buy travel insurance, I am travelling soon!
As you prepare for your journey, take the time to compare insurance providers. Not all policies are created equal, with different products catering to different demographic needs. Your specific needs should guide your choice.
Consider the nature of your trip: The ASEAN backpacker might not need a high limit for lost luggage and might go for a cheaper policy with lower overall limits, and someone going for a long family trip to Europe with some high-altitude hiking might require a more comprehensive coverage.
Get insured with the right help.
Having an expert on your side to help you pick the right insurance plan and find the best price can be a big help. If you need help finding the right insurance coverage, consider working with an experienced broker like eazy. Our team can advise you on various insurance plans, including motor, health, corporate, lifestyle, and marine coverage. Speak to us today to get your insurance needs covered.