Best Travel Insurance for Adventure Seekers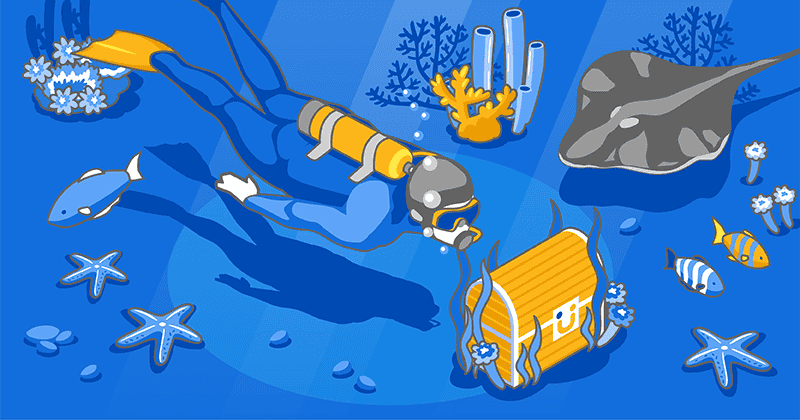 The modern traveller seeks more adventure than ever before, exploring exotic destinations in their natural, pristine state. Activities like high-altitude hiking, deep-sea diving, or adrenaline-pumping experiences such as bungee jumping and skydiving have become increasingly popular.
But with such activities comes additional risks, making it crucial that you ensure you are not only insured but that you are well-insured for your chosen activities.
Here is a guide to finding the travel insurance plan that best suits your travel activities.
Travel insurance doesn't cover sports and activities?
Not all travel insurance covers all types of activities. Insurers usually classify sports and adventure activities into 2 categories.
Leisure ("safe") activities: Examples include hiking up to 3,000m, skiing, SCUBA diving (up to 30M with licensed instructors), white water rafting, and hot air ballooning.
Extreme sports: This category covers activities such as mountaineering, rock climbing, skydiving, hiking above 3,000m, base jumping, and bungee jumping.
Most travel insurances will cover the leisure activities, but coverage for extreme sports varies for every insurer. For example contact sports, e.g. kick boxing, might be covered by some insurers, but not others. On the other hand, risky activities such as free soloing (rock climbing without a harness or ropes) is considered too risky and so it will never be covered by a basic travel insurance plan.
Ensure that leisure activities are managed by licensed commercial operators and that you adhere to safety procedures, as this may affect your eligibility for coverage and claims.
It's interesting to note that if you participate in professional competitions or sports in which you get paid, sponsored or receive any kind of financial reward, travel insurance will not cover you. For instance, some policies exclude marathons as the winners will get monetary rewards!
How to choose the best travel insurance for extreme sports and adventure activities?
When selecting a travel insurance plan for extreme sports and adventure activities, prioritize coverage over price. Consider the following factors:
Opt for a plan has a high emergency medical evacuation coverage of at least USD$500,000, as most adventure sports take place in remote locations.
Given the higher risk of injury in such activities, invest in a plan with substantial medical coverage, of at least USD $500,000.
Always thoroughly read the terms, conditions and exclusions of the insurance policies to ensure that the specific sport/activity you are participating in is covered.
Want to know which is the best travel insurance for the sports/activities that you are planning for on your trip? See our summary below for the highlights.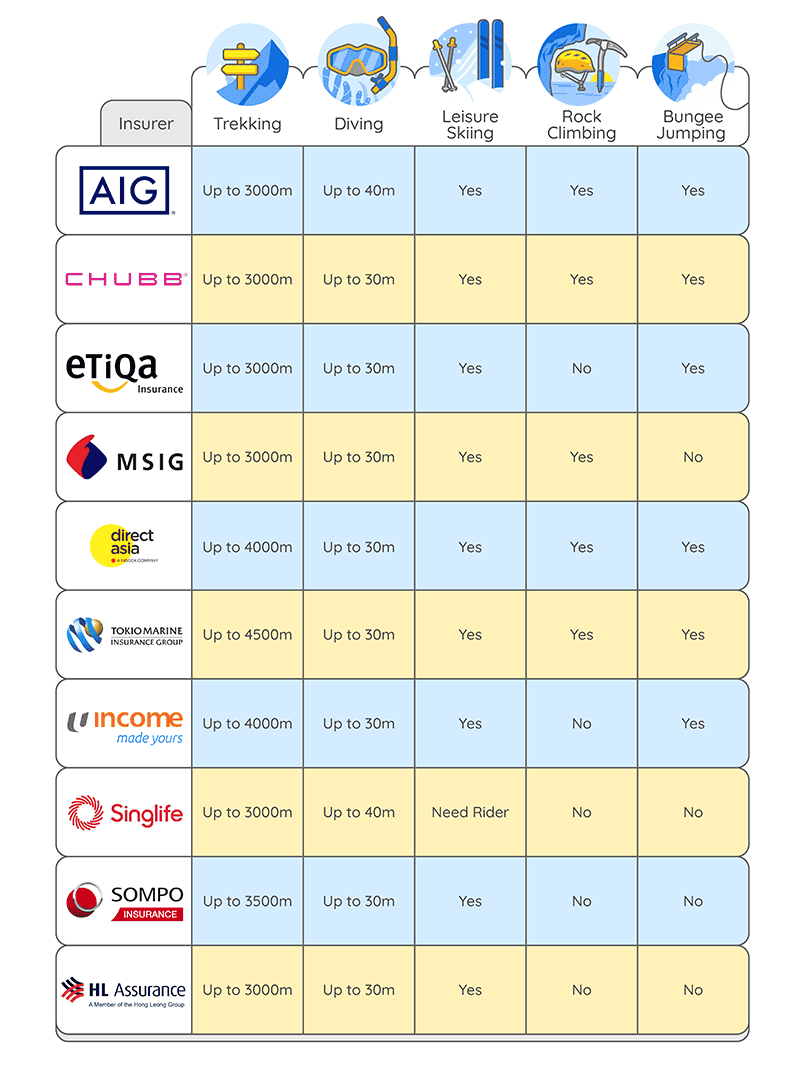 In conclusion:
Emphasizing the importance of reading terms and conditions cannot be overstated. Travel insurance plans vary significantly to cater to the diverse needs in the market. Read the terms, conditions and exclusions for your travel insurance policies.
Take the time to research and choose a plan that aligns with the sports and activities you plan to engage in.
Remember, travel insurance is important for regular travel but essential for adventure travel.
Get insured with the right help.
Having an expert on your side to help you pick the right insurance plan and find the best price can be a big help. If you need help finding the right insurance coverage, consider working with an experienced broker like eazy. Our team can advise you on various insurance plans, including motor, health, corporate, lifestyle, and marine coverage. Speak to us today to get your insurance needs covered.