Best Travel insurance for Adventure seekers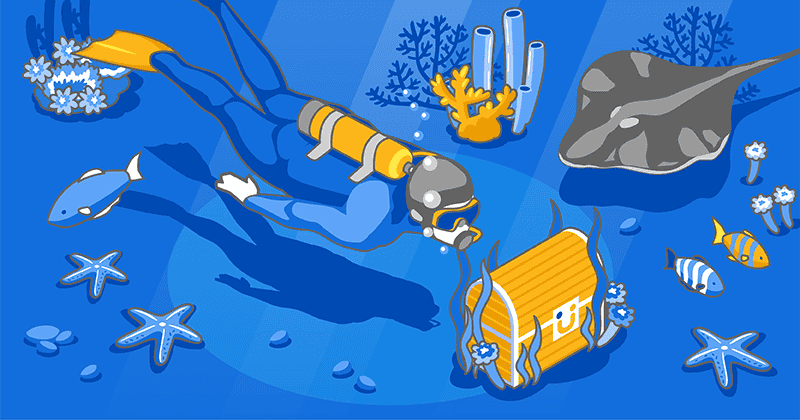 There are many more choices for adventure activities during a vacation than ever before. When you visit an exotic foreign country, you would want to see it in all it's natural pristine environment. This might be hiking up to high altitude, diving to the depths of the sea, or something sun like bungee jumping or sky diving.
But with such activities comes additional risks. Risks that you want to make sure you are protected for, giving you peace of mind. You not only should ensure that you are insured, but that you are well insured for the activities that you are going to participate in. So, it is worth taking some time to research on the Travel insurance plan that suits your travel activities best.
Travel insurance doesn't cover sports and activities?
Not all travel insurance covers all types of activities. Insurers usually classify sports and adventure activities into 2 categories.
Leisure ("safe") activities, such as hiking up to 3,000m, skiing, SCUBA diving (up to 30M with licensed instructors), white water rafting, hot air balloon.
Extreme sports, such as mountaineering, rock climbing, Sky diving, hiking above 3,000m, base jumping, bungee jumping.
Most travel insurances will cover the leisure activities, but coverage for the extreme sports varies for every insurer. For example, rock climbing without a harness will never be covered by a basic travel insurance plan, but for contact sports such as kick boxing, it might be covered by some insurers, but not others.
For leisure activities, do ensure that they are managed by a licensed commercial operator and that you follow the rules and safety procedures. This could determine whether you will be eligible for coverage and claims.
It is interesting to note that if you participate in Any professional competitions or sports in which you get paid, sponsored or receive any kind of financial reward, travel insurance will not cover you. Which is why some insurances do not cover marathons as you technically can win monetary rewards if you come in first in the marathon!
How to choose the best travel insurance for extreme sports and adventure activities?
To choose the right plan for you, you'll need to consider a few factors. From the coverage amount to the activities and sports covered. And in this instance, coverage is more important than price.
You should go for a plan has a high emergency medical evacuation coverage of at least USD$500,00, as most such sport/activity as in more secluded locations, far from civilization. Participating in such sports and activities also means that you have a higher chance of getting injured, and you should invest in a higher medical coverage of at least USD$500,000.
And always read the terms and conditions of the insurance policies, their exclusions, to ensure that the sports/activity that you will be participating in is covered.
Want to know which is the best Travel insurance for the sports/activities that you are planning for on your trip? See our summary below for the highlights.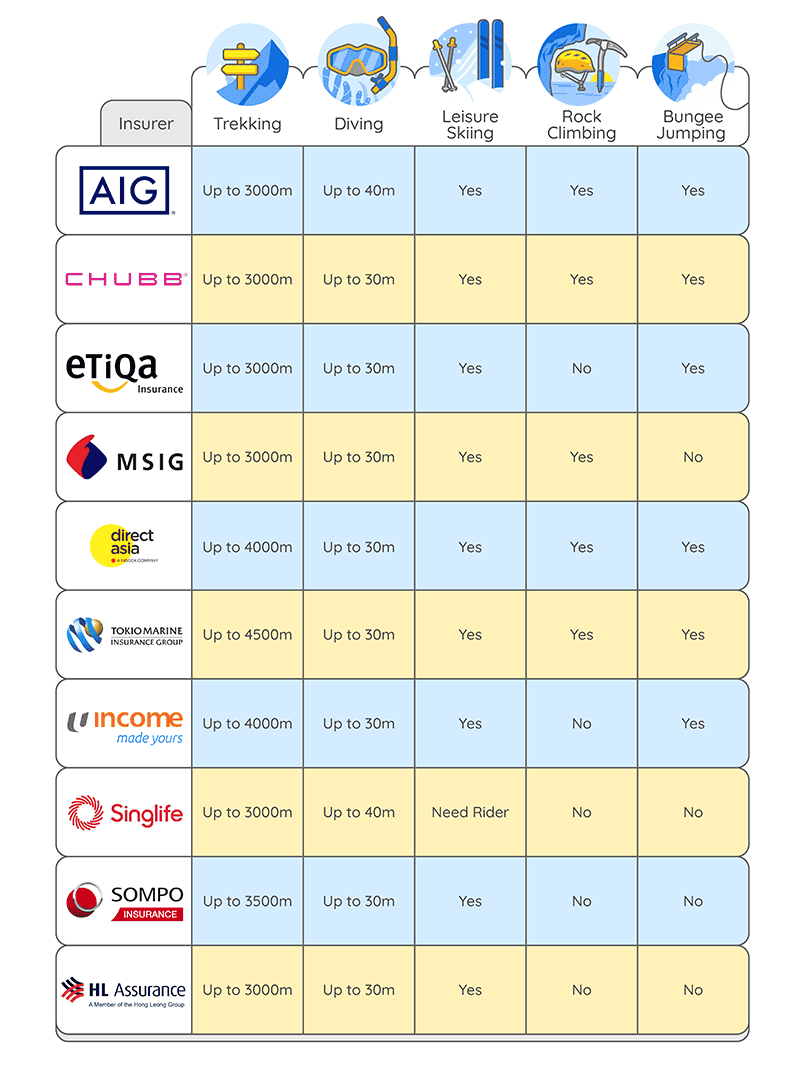 In Conclusion
We keep repeating this as it is extremely important. Read the Terms & Conditions, and exclusions for your travel insurance policies. Not all Travel insurances are created equal, and different plans cater to different needs. You want to spend time to research into getting one that covers you for the sports and activities that you are going to be doing.
But most important of all, get travel insurance. Important for normal travel, essential for adventure travel.