Travel Insurance that Covers Pre-Existing Conditions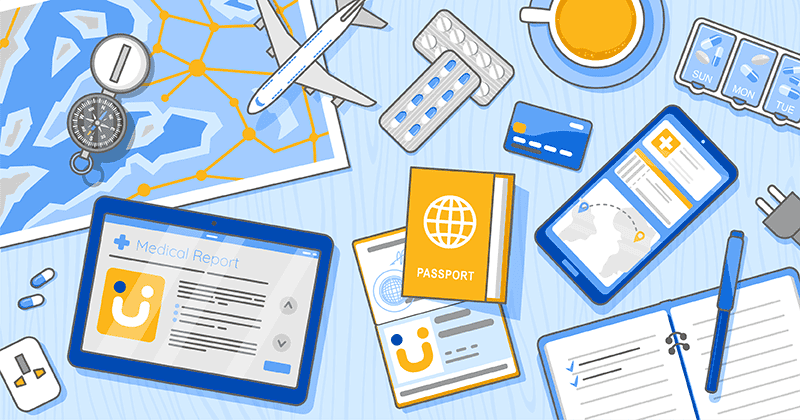 You have been told that travel insurance does not cover pre-existing medical conditions. This is no longer true.
Travel insurance offers you financial security against possible losses due to medical cost when you get sick or injured overseas, which can be costly. The last thing you would want is for the insurance company to reject the medical claim on the pretext that it is a pre-existing medical condition.
While still not a mainstream offering, 3 insurance companies now offer travel insurance with pre-existing medical conditions coverage, providing assurance to those with chronic conditions when they travel. They are Income, MSIG, and Etiqa.
What is considered a pre-existing medical condition?
A medical illness or injury that you have, received treatment and/or took medication for, before you start travelling may be considered a pre-existing condition. Conditions like diabetes, heart diseases, cancer, epilepsy, and sleep apnea, may fall into this classification. They tend to be chronic or long-term.
Most travel insurances exclude coverage for pre-existing medical conditions. So if you needed to seek medical attention whilst traveling overseas for these conditions, they will not be covered. Always read the terms & conditions of the insurance policies that you are buying, and be aware of the exclusions.
Travel insurance with pre-existing condition coverage
When the travel insurance states that it covers you for your pre-existing conditions, this means that any medical expenses you seek because of your medical conditions will be covered (usually with a sub-limit imposed).
MSIG TravelEasy Pre-Ex Travel Insurance
One of the best plans to get if you have pre-existing conditions is the MSIG Pre-Ex travel insurance plan because it covers all pre-existing conditions, offers high coverage and has no age upper limit.
Some pre-existing conditions they cover include asthma, high blood pressure, diabetes, heart conditions, stroke, cancer, lupus and more. However, do note that the plan does not cover terminal illness, HIV, sexually transmitted diseases, pregnancy and its related conditions, and mental illness.
They offer three plan tiers — Standard, Elite, Premier. Do note that their pre-ex plans do not cover for COVID-19.
For the Pre-Ex Premier plan, you'll get overseas medical coverage of up to S$1,000,000 for adults below 70, with a sub-limit of S$150,000 for pre-existing conditions.
For emergency medical evacuation and repatriation, the coverage is at S$1,000,000 for all plans, with a sub-limit of up to S$200,000 if its due to pre-existing conditions. This means that under the Pre-Ex Critical Care, you'll get up to S$350,000 coverage for the Premier plan.
The plan also offers coverage for mobility aid reimbursement of up to S$3,000 for adults, and even maternity medical expenses overseas of up to S$2,000.
MSIG TravelEasy has been enhanced to provide better travel protection with over 50 benefits and COVID-19 coverage.
TIQ Travel Insurance
TIQ's travel insurance does not offer a separate plan for pre-existing conditions exactly, you're just able to indicate if you or your travel buddies have pre-existing conditions.
TIQ also covers all pre-existing conditions like diabetes, stroke, cancer, asthma, epilepsy, eczema and more, as long as your illness is stable and under control. Similar to MSIG's Pre-Ex plan, TIQ's plan does not cover for COVID-19 as well.
They offer three plan tiers — Entry, Savvy and Luxury, with the Luxury plan offering the highest coverage.
If you opt for the Luxury plan, you'll receive coverage of up to S$1,000,000 for overseas medical expenses, with a sub-limit of up to S$150,000 for your pre-existing conditions (adults below 70). For adults above 70, you'll receive up to S$75,000 coverage, with a submit of S$50,000 for pre-existing ailments.
There's also overseas hospital income if you need to be hospitalised, allowing you to claim up to S$200 for every 24 hours, up to S$20,000. The pre-ex sublimit is capped at the same amount.
Income Enhanced PreX Travel Insurance
Income Enhanced PreX works differently from the other two. There are four sections that require co-payments of claims if it's due to your pre-existing conditions — cancelling your trip, postponing your trip, shortening your trip and trip disruption all require a 50% co-payment by the insurer.
But as with the other claims, there is no co-payment involved.
There are three tiers — Basic, Superior and Prestige. Getting a Prestige plan will entitle you to up to S$500,000 for adults under 70 with a sublimit of S$100,000 for pre-existing conditions, and up to S$300,000 for adults over 70 with a sublimit of S$150,000.
The same sub-limits apply for emergency medical evacuation and repatriation.
The plan offers overseas hospitalisation allowance of S$200 for every 24 hours up to S$20,000 and a sublimit of S$100 for every 24 hours up to S$3,000.
Are travel insurance plans with pre-existing condition cover more expensive?
In general, they tend to cost a bit more than regular travel insurance. However, many people find that the additional premium they pay for this coverage is well worth it for the peace of mind it provides.
In fact, depending on the plan you choose, some of them may offer prices that are comparable to regular travel insurance.
It is not a substitute for your regular medical insurance.
Travel insurance policies with pre-existing condition cover are designed to address medical emergencies that may arise from a pre-existing condition while traveling. For example, a sudden heart attack while on a short holiday in Europe.
They are not intended to cover planned or scheduled medical treatments overseas. For that purpose, you would need to obtain an International Private Medical Insurance (IPMI) plan, as travel insurance cannot serve as a substitute for IPMI.
There are restrictions and limitations to note.
Like with all insurance plans, travel insurance that cover pre-existing conditions comes with restrictions and limitations, and it is important to be aware of them to avoid jeopardising your coverage. At a fundamental level, these insurance plans require that pre-existing conditions must be stable and under control before you embark on your trip. This means that you should ensure you have sufficient medication with you at all times. If a medical issue arises due to running out of medication during your trip, your insurer may deny your claim.
Another precaution to take is to get written permission from your healthcare provider, clearing you for your trip. Otherwise, your insurer may withhold coverage if they deem you medically unfit for your journey. Some insurers may also impose a limit on the duration of your trip for travellers with pre-existing conditions. If your policy includes this clause, it's crucial to adhere to it strictly, or your policy may be voided.
Get insured with the right help.
Having an expert on your side to help you pick the right insurance plan and find the best price can be a big help. If you need help finding the right insurance coverage, consider working with an experienced broker like eazy. Our team can advise you on various insurance plans, including motor, health, corporate, lifestyle, and marine coverage. Speak to us today to get your insurance needs covered.