Protect your Business with Cyber Insurance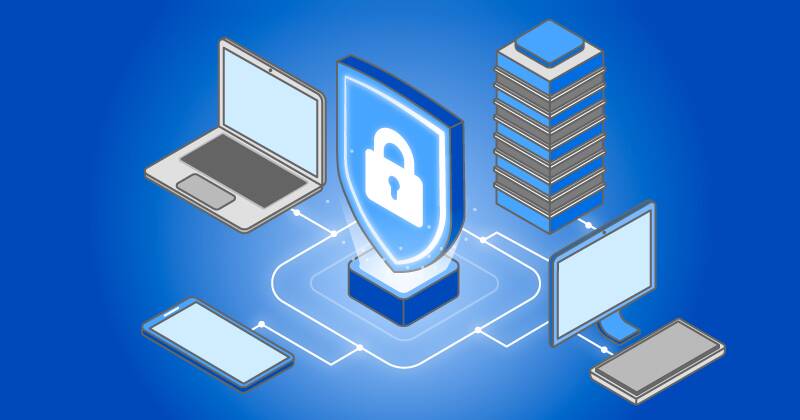 As people continue to rely on the internet to stay connected during quarantine, the risk of cybersecurity breaches has become increasingly prevalent. The latest data form the Cyber Security Agency of Singapore indicates that cyberthreats have been on the rise since 2018, with 8,941 cases recorded last year in 2022.
Small and medium enterprises (SMEs) are particularly vulnerable to cyberattacks, with ransomware and website defacement being two of the most common malicious cyber activities in 2020. These attacks can have severe consequences for businesses, including loss of revenue and even business closure.
The pandemic has increased our reliance on technology and companies are relying on digital solutions more than ever. As a result, the risk of cyber-attacks has increased and are evolving at a rapid pace, more small and midsize businesses (SMBs) in Singapore are seeing cyber insurance as a viable option.
Smaller organisations often have limited budgets and workforce and seek certainty in their investment cost. Fortunately, they can transfer their expenses to an insurance company that can assist in protecting their business in case of unexpected events.
What is cyber insurance?
Cyber insurance is a policy that offset risks businesses face in the event of a digital threat such as hacks and digital extortions. Being a newer business without access to as many funds for cyber protection, Small and Medium-sized Enterprises (SME) are at greater risks of being victims to cyber-attacks.
Small business, big risk: The importance of cybersecurity insurance for SMEs.
These are some recent real-life examples of the potential threats facing companies.
In September 2021, local telco provider MyRepublic reported a data breach on a third-party data storage platform which was used to store the personal data of mobile customers. Personal data belonging to more than 75,000 Singaporeans and permanent residents were stolen.
In September 2022, Starbucks Singapore reported a data breach which 330,000 Singaporean Starbucks customers' data were breached and put up for sale.
In October 2022, Carousell reported a data breach after a bug was introduced to the system, affecting Information of 2.6 million accounts.
According to Cyber Security Agency of Singapore (CSA)SMEs accounted for almost 40% of the 16,000 cybercrime cases reported in 2020. With such alarming rates, it is made even more essential for cyber security measures to be in place for vulnerable businesses like SMEs to prevent loss of important confidential data such as customer data and financial loss. Businesses can be liable for damages caused by 3rd parties and can be sued for lack of cybersecurity measures, resulting in even greater financial loss.
What can you do to protect yourself and your business?
Responsible data protection can help reduce cyber threats. Besides investing and maintaining good data protection systems, be sure to also conduct regular training to educate employees on best cybersecurity practices.
Another way is to insure your business against the unforeseen. Cyber Insurance, also called cyber liability insurance or cybersecurity Insurance, covers businesses against losses from cyberattacks when their digital systems fall victim to hackers.
Areas that cyber insurance can cover:
Business interruption loss due to a network security failure/attack, human errors, or programming errors
Data loss and restoration, including decontamination and recovery.
Incident response and investigation costs
Delay, disruption, and acceleration costs due to business interruption
Crisis communications and reputation mitigation expenses
Liability from failure to maintain data confidentiality.
Liability from unauthorised use of your network
Network or data extortion / blackmail (where insurable)
Online media liability
Regulatory investigations expenses
How can cyber insurance help?
With the government looking to invest $50m over 5 years to build digital trust, digitalisation will continue. While companies may have existing business insurance, they may not be catered towards supporting digital risks. Cyber Insurance helps businesses reduce interruptions caused by digital threats. They can also benefit from liability coverage when customer data is affected.
Get insured with the right help.
Having an expert on your side to help you pick the right insurance plan and find the best price can be a big help. If you need help finding the right insurance coverage, consider working with an experienced broker like eazy. Our team can advise you on various insurance plans, including motor, health, corporate, lifestyle, and marine coverage. Speak to us today to get your insurance needs covered.
Contact us for policy quotation,
comparison and unbiased advice now!