The Importance of Employee Well-Being in the New Normal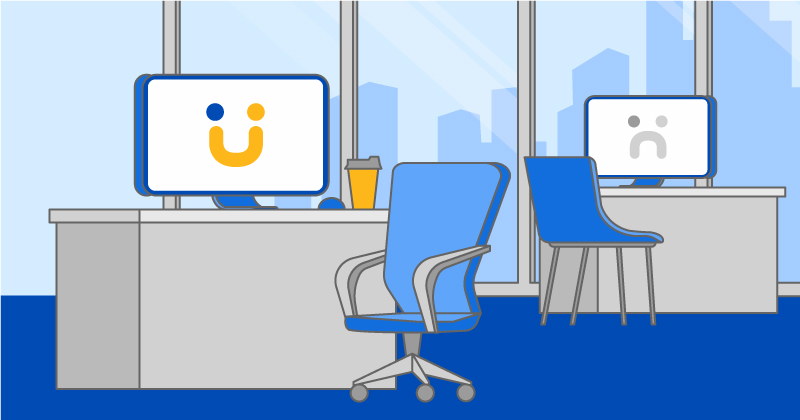 The one thing the last few years of lockdown has taught us at eazy, is that employee mental health is steadily becoming the hotbutton topic companies must make a concerted effort to tackle. Perhaps decades of orthodox workplace culture rooted us in the concept of 9-to-5, but Covid changed the way we all see the concept of our "work/life balance".
Over the last decade, the erosion of work-life balance has led to employee burnout and mental health disorders, which was only made worse by pandemic period.
What are the biggest issues tackling employee wellness post COVID?
According to research published by the World Health Organization (WHO), levels of anxiety and depression surged dramatically in the first year of the COVID-19 pandemic, at a global level. The report identifies those who have been most impacted and outlines how the epidemic has influenced access to mental health treatments and how this has changed over time; with young people and women being the worst hit.
The return to the workplace is, of course, the other major issue . By and large, Singaporeans appear to have adapted to the flexibility that remote work has given them. 60% of respondents in Singapore stated they would look for a new job if their company insisted on a full-time return to on-premises employment, according to a 2022 survey by the ADP Research Institute. In a Randstad survey, over 41% of Singaporean employees prefer working remotely over getting a greater bonus.
However, the Work-From-Home (WFH) idea is not without its own pitfalls. WFH has been reported to have caused burnouts to employees, backed in a NUHS Mind Science Centre survey - 61% of people who work from home report feeling pressured, compared to 53% of front-line employees. This leads to the question: where do we draw the line between WFH and having on-premises work? How do we remain productive at work-from-home and not have work eat into lunch, or worse, dinner?
What are the new eazy work trends?
eazy is tackling these issues by creating a hybrid and flexible work environment, as we've recognised that a concerted effort to boost employee morale and job satisfaction is paramount in tackling the above issues.
First off, eazy has opted for a full agile workforce to lessen micromanagement. This means we allow, no, encourage remote working, even overseas.
"Collaboration" is our buzzword. Our new office is built to facilitate inter-colleague, inter-team cooperation. We've begun steps to increase work/life integration, such as our corporate gym membership. We have a mental wellness talk coming.
eazy has also increased our insurance coverage and annual-leave plan for all employees, regardless of seniority, in 2023. We've set aside extra time for our teammates to have family-care leave, to focus on their own wellbeing. Training leave is now not only financially supported, but also encouraged - so that our teammates can upskill themselves for career mobility; it's a win-win for both us and the individual.
How you can better manage your employee well-being with us.
One of the next big steps for businesses is to give their employees the assurance they are protected with a robust group health package.
eazy has expertise in dealing with businesses of all sizes including SMEs and large corporations. We partner with an extensive network of insurers to provide tailored insurance solutions for your needs.
Coverage for such packages can include:
Medical: Hospitalisation & Surgical, Outpatient GP & Specialist and Dental Care
Life: Term Life and Critical Illnesses.
Add-ons: Personal Accident, Maternity and Preventive Care.
Get in contact with us and let eazy be your partner in supporting your employees' well-being!
Contact us for policy quotation,
comparison and unbiased advice now!