The importance of Travel Insurance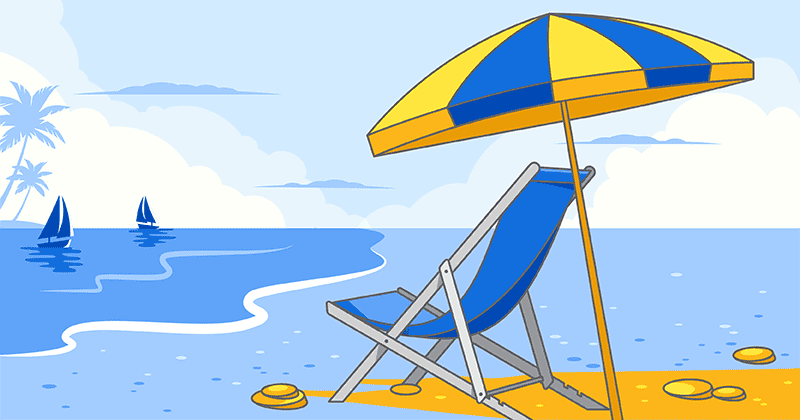 With the reopening up of borders, and lifting of travel restrictions, we are seeing a rebound in travel. By 2024, the travel industry is expected to exceed 2019 (pre-pandemic) revenues.
Revenge travel is now a common phenomenon as many make holiday plans to make up for the last few years. Everything from the family trip to Disneyland, a romantic getaway to Europe, to backpacking trips.
Travel cost has in the meantime gone up significantly. This is more reason for you to ensure that you are well protected for not just the trip, but also any potential disruption. The best way to do that? Travel insurance.
What Is Travel Insurance?
Travel insurance offers you financial security against losses that might happen while you are traveling. This can be for lost/damaged luggage, cancelled flights, or medical coverage when you get sick or injured overseas. Some of these can be costly and catch you off guard if unprepared for. Most health insurance have limited overseas coverage, which is why travel insurance is essential for the avid traveller.
Why Buy Travel Insurance?
For peace of mind. When you go on a trip, you want to be able to do so without having to worry about the various "what ifs".
You go on a holiday to enjoy yourself. You want to be able to go to exotic locations, go hiking, or diving in a foreign country without worry. Imagine if you had to constantly worry about what if your luggage, credit card or passport get stolen, and you are stranded in a foreign country. You would not be able to enjoy your trip.
Is Travel Insurance Expensive?
Travel insurance is generally very affordable, averaging a few dollars for each day of coverage. The travel insurance market is extremely competitive, with insurers constantly offering promotional discounts. Do a bit of shopping, and you might find that you might save more than a few pennies.
Pricing depends on the region you are traveling to, length of time, coverage required, and consideration for coverage of high-risk activities such as diving.
What coverage should I have?
Whilst everyone's needs are different, there are some standard coverages that you might want to look out for the next time your purchase travel insurance.
At least USD$100,000 coverage for medical expenses due to injury or sudden illness
Coverage for Pre-existing conditions
Emergency evacuation and repatriation back to home country
24-hour emergency hotline
Loss of personal belongings.
Coverage for trip cancellation cost due to sickness or bereavement events.

Coverage for political emergencies, natural disasters, or strife in the country that causes you to head home early.
I can buy any travel insurance just before I board the plane, can't I?
Big mistake. Just as you would not plan your trip at the last minute, you should not leave something as important as travel insurance to the last minute. Some important travel insurance coverages require you to purchase the insurance at least a few days in advance of your trip. Such as COVID-19 coverage, natural disasters, political unrest.
Buying at the last minute will also not allow you adequate time to fully understand fully the coverage, terms, and condition of the insurance that you are purchasing. You might end up buying a travel insurance where it might not adequately cover the needs of your trip, such as high-risk activities.
Let's buy travel insurance, I am travelling soon!
Now that you are ready to travel, lets get your protected and travel with peace of mind. Not all insurances are created equal, with different products catering to different demographic needs. It is thus important for you to compare across multiple insurance providers to assess which is best for your needs. The ASEAN backpacker might not need a high limit for lost luggage and might go for a cheaper policy with lower overall limits, and a long family trip to Europe with some high-altitude hiking might require a more comprehensive coverage.
About eazy Pte. Ltd.
eazy Pte. Ltd. is a digital-led insurance broker with an Exempt Financial Advisor license. At eazy, we strive to represent our customer's best interest: To give them peace of mind by first understanding their needs and formulating the best insurance solutions. eazy aims to revolutionize the insurance industry through the use of technology and become the key enabler for their clients in managing risk by making the process of buying insurance simpler, faster, and more transparent.