Last Minute Road Tax Renewal: What to Do?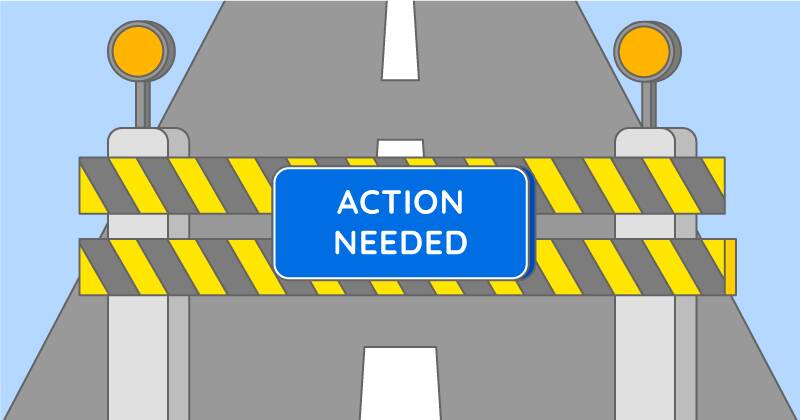 Your Road Tax is due for renewal. You make calls to renew your car insurance so as to avoid the late Road Tax fine by LTA.
Does this situation sound familiar to you?
First, let's revisit the prerequisites for Road Tax renewal.
Vehicle inspection: Your vehicle will first need to pass an inspection. You will receive an inspection notice when it is due. For passenger cars, this occurs on the 3rd year of registration, and every 2 years thereafter.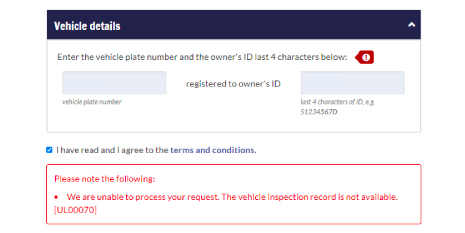 Motor insurance

: Your vehicle will need to have valid insurance for the full period of the new road tax.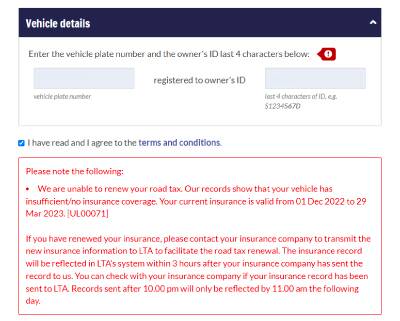 Say you've inspected your vehicle and contacted your insurer to renew your insurance. However, you are still being notified that you have insufficient insurance coverage. What went wrong?
Depending on insurance companies, it can take up to 3 working days to transmit your new insurance information to LTA.
How we can Help
If your road tax is expiring the next day after your insurance renewal inception (Sat, Sun, PH excluded), you can still renew your road tax online.
We can get the insurance quote for you. For insurance inception and payment before 3pm, we will ensure that LTA receives the information within the same working day at 9pm, so you can renew your road tax in time online here.
Avoiding such situations
At eazy, we help you to make sure you won't be caught in such a jam. We have both systems in place, and professionals to remind you and handle your insurance renewal to help you avoid situations like that.
For better efficiency, we also strongly advice you to arrange for GIRO payment with LTA to automatically renew your road tax once all prerequisites are fulfilled.
With an insurance broker providing timely reminders on your insurance renewal and automatic road tax renewal payment through GIRO, you only need to be reminded to get your vehicle inspected when notified.
Contact us for policy quotation,
comparison and unbiased advice now!